Best Adventure Sports in India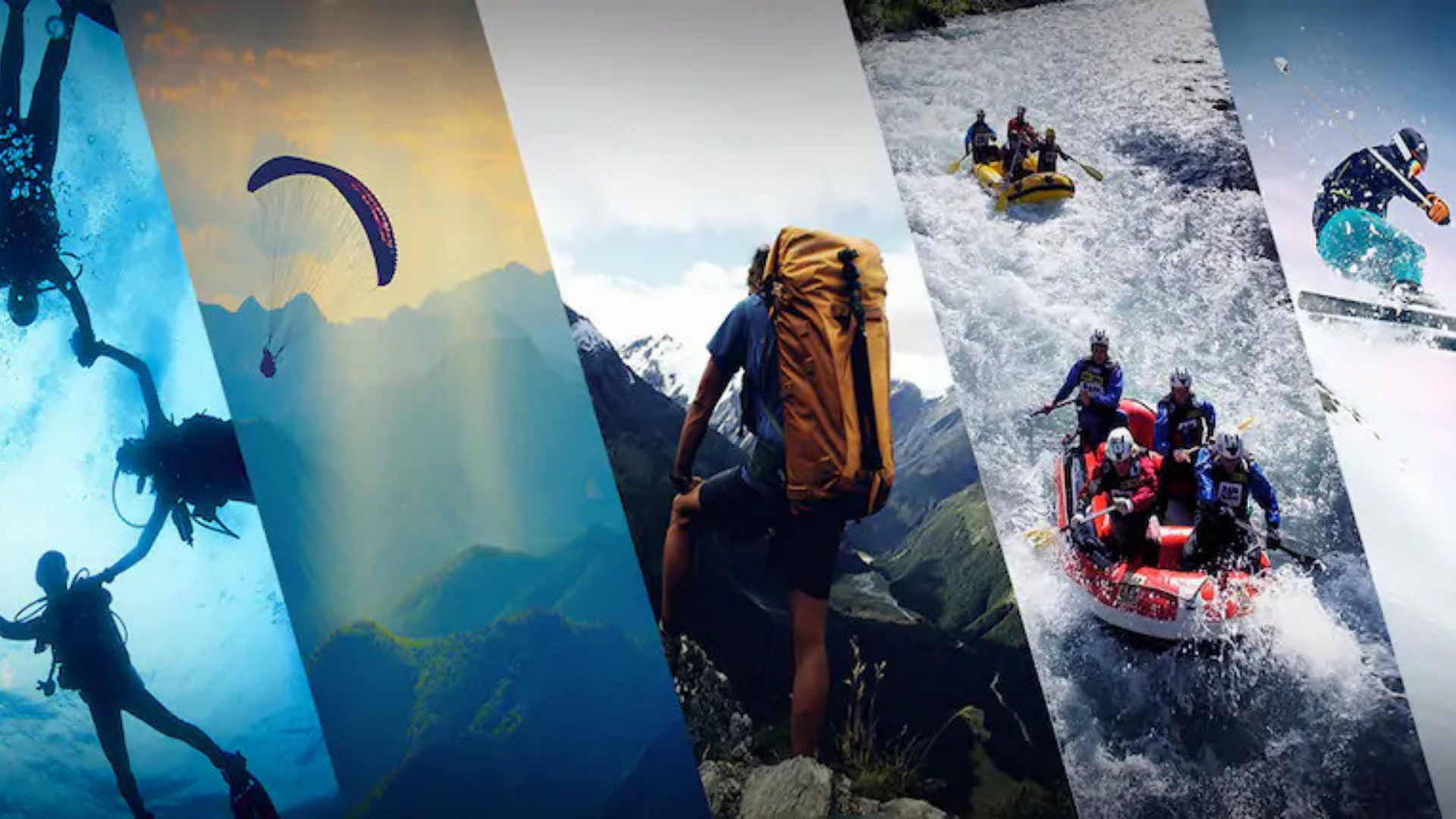 India is truly blessed in terms of its geographical location. It has a multitude of landscapes that range from warm, tropical beaches to cold and gorgeous mountainscapes, making India a fantastic place to try your hand at adventure sports. Initially, there was hesitation towards adventure sports, but the newer generations have embraced it. There has been a sharp increase in the number of adrenaline junkies eager to try out one sport after the other. Adventure sports are a great way to connect with nature, challenge yourself and even escape the urban cityscapes to a more peaceful place!
Social media has played an influential role in getting all the information you need to become adventurous athletes and enthusiasts, all while connecting with yourself with nature during the process. The launch of several organizations and firms has improved the infrastructure. Tightly-knit and open-for-all adventure communities and brands also support amateurs and help them give any sport a go. The term Adventure Tourism is also quickly becoming a new trend for people to explore places with a unique twist while basing their holidays around spots that offer numerous adventure sports. Lastly, the memories created from exhilarating experiences will forever be etched in your mind leaving you to crave more. Although some of these sports require a certain level of training and fitness before attempting them, it is a great way to set specific goals for your body.
There are three classifications when it comes to sport, and below you will find what sport you want to try your hand at depending on the environment you chose:
Water-Related Adventure Sports
1.Snorkeling
Snorkeling is a splendid choice if you're looking for a low risk / high reward adventure sport since it's practiced in shallow waters with minimal equipment such as an eye mask, fins, and a snorkel. This immersive experience will leave you with breathtaking visuals of the beautiful corals and fish right in front of your eyes! The best places in India for snorkeling include the Andaman Islands, Pondicherry, and Goa.
2. Rafting
There have been several movie scenes that show the protagonist heroically braving the high water currents. But what if we told you that you too could live out that experience?
India is host to several mighty rivers that you can conquer while rafting - be it the Ganga in Rishikesh, Indus in Ladakh, or the Beas in Kullu-Manali. Once you set sail, you will enjoy your love for thrill and adventure.
Surfing, now considered an Olympic sport, is a great way to unwind on the beach for a day while also getting some action on the waves. The best time to try out the sport is between May and September. In just about 3-4 sessions, you will be prepared to ride out the waves! India boasts over 7,500 Km of coastline - with beaches like Mangalore, Varkala, and Kovalam in Mahabalipuram to try out the sport.
Land - Related Adventure sports
1. Rock Climbing
Rock climbing is also another sport that recently made it to the Olympic list of sports. The name is self-explanatory, but the activity is great fun to engage with your friends! Several communities have come up across India that pursue the sport. The views are stunning, and it is a great way to connect your mind and body through this activity. Rock climbing is quickly becoming a favorite amongst many, and there are great places like Karnataka, Uttarakhand, and the Himalayas where you can try the sport.
2. Trekking
Trekking is splendid if you are looking for something to set your own pace for the journey and truly enjoy nature in all its glory. With the long Himalayan range of mountains comes a large variety of treks with different levels of difficulty that help you choose the correct trek for you based on your experience. The beautiful Hampta Pass trek is considered a good start for beginners, and it takes five days and four nights to discover Kullu Valley and Lahaul Chandra Valley. If you are an experienced trekker, Pin Parvati Pass will be perfect for you. Dubbed the crown jewel of the Himalayan trek, this will take you about 11 days to cover 78 Kms. The great thing about trekking is that it is also an opportunity to meet new people or even take your group of friends along on this trek. Trekking requires a great deal of physical and mental endurance, but when you have a great support system, what can stop you?
3. ​Mountain biking
Endurance sports include anything that raises your endurance level, and mountain biking is a great way to combine adventure and endurance. It requires a great deal of bike handling, balance, core strength, and most importantly - confidence. Once you have a synthesis of these skills, you'll be ready to conquer mountains on your bike. India has several paths you can choose from- Coorg in Karnataka, Spiti Valley in Himachal Pradesh, and Munnar in Kerala.
Air - Related Adventure Sports
1. Paragliding
Paragliding is both a recreational and competitive adventure sport and is absolutely exhilarating! There is nothing like it because you get to experience your surroundings from a completely different perspective. Statistically speaking, paragliding is as safe as driving. Since there will usually be an expert paraglider with you, the prerequisites for this sport are minimal. So - enjoy the ride! Many adventure sports emphasize enjoying the destination, but this one is all about the journey you embark on as you fly in the sky! Paragliding is popular in Manali, Yelagiri in Tamil Nadu, and Kamshet in Maharashtra.
2. Bungee Jumping
Bungee jumping is basically jumping from a considerable height while connected to a large elastic cord. There will be a tall structure such as a crane or building with the launching pad set on top. The idea is to conquer your fear while being fully assured you will be safe for the jump. The perfect combination to do all three - letting go, having an adventure, and creating memories! You will find that bungee jumping is actually very popular, and several places like Lonavala, Bangalore, Delhi, and of course, adventure sport central Rishikesh offer the same.
3. Hang Gliding
If you have already tried paragliding, the next level is to try hang-gliding. If you haven't - you can directly go to Level Two. Hang Gliders are non-motorized and foot-launched. Hang Gliders have been a thing since the days of Leonardo Da Vinci and have become a great way to get the taste of avian life. While it sounds similar to paragliding, there is a difference in the experience as Hang Gliders tend to be more streamlined and can therefore go at faster speeds and fly in worse conditions. The trick to hang-gliding is gaining or maintaining altitude will let you go longer distances. Great places to try this include Shimla, Manali, Kalahari, Chandigarh, and Pune.
To conclude, it is easy to get used to a life of monotony where one becomes all work and no play. But remember - life is all about creating memories and having fun! Ensuring you have a good work-life balance is vital to living a holistic life that you can be proud of. Most of these sports do not even need training (even if they do, you'll be good to go within a few sessions). Both your mind and body will benefit greatly from participating in them.
It is highly motivating to see the shift in the paradigm for several Indians who are seriously making time on their weekend to LIVE, not just exist! It is also a fantastic way to connect as a couple or even family. When you spend time in nature doing adventure sports, you not only have the time of your life but also have a shared experience to look back on! Our current times have us spending a lot of time at home, and it is easy to get trapped into the routine. Adventure sports are a great way to break the monotony and just have fun.
Do you have any more adventure sports you have tried? Do let us know in the comments below! Visit Shop Ghumakkad to browse through a variety of must-have funky travel apparel and accessories for your adventures! Subscribe to get discounts and more travel tips!
Happy Traveling!
---