Travelling on a Budget in India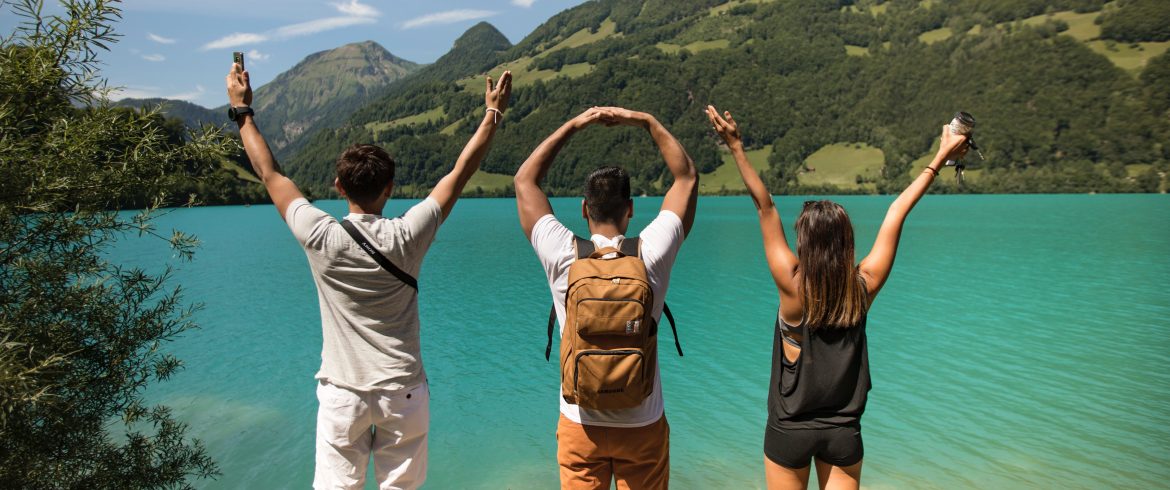 Oh, how we love doing everything on a budget! Indians have always been the 'Jugaad Kings' of everything. May it be using the toothpaste to its last bit or storing polythene bags in a big polythene bag. We are not just budget-friendly, but we are also eco-friendly!
Let's face it - our travel budget is not as big as our travel dreams. But we still find a way to get out and about and have as much fun as we can. What if we told you our tips for travelling on a low budget?
Here's a list to bookmark the next time you're planning a trip!
1. Railways for Longer Journeys
Gone are the days of spending a lot of money and time on flights. Indian Railways has drastically changed the travel experience by making it smoother and better for everyone. The railway is not just cheap- it lets you carry a lot more luggage than you can on a plane or bus! Forget having to make do with the bare minimum and weighing your luggage every time you add something to it. You can travel peacefully knowing that you and your bags are safe.
Another reason to LOVE the train? You meet so many people along the way! Someone from a different culture, someone who speaks another language, someone way older or younger than you - everyone will be a great travel buddy when you're on the railroad.
You get to share food, travel slowly and be present in the moment. The breathtaking views on the journey add to the already mesmerizing experience.
2. Travel Off-Season
If you're a real Ghumakkad, you know that travelling during peak tourist seasons is not a very good idea. Everywhere's crowded, the rates are high, and you cannot enjoy the journey at all.
We all know that the mountains are a go-to destination in the summers. Even if it's a hill station or even a trek in the Himalayas- you will see more people than nature in these times. Beaches are always a beloved destination in Winters, given that you can lie down and enjoy the warm sun. Goa, Kerala, Pondicherry are overflowing with people (like us!) who never want to miss a chance to get out and have a good time.
The hotels are overbooked, and the tickets are expensive (and how!) in peak tourist season. When you travel off-season, you can experience the authentic life of people. It's calmer, cheaper, and the experience is a lot more organic than doing just touristy things.
3. Always Bargain!
I know, I know. This one never fails to put me in a moral dilemma. Should the locals earn what they deserve, or do they over-charge us because we're tourists? It's impossible to know!
May it be the handmade articles in the markets of Karnataka, the warm clothes in Manali, or even handmade jewellery in the by-lanes of Hyderabad- you should never buy anything without bargaining!
The trick is to do it just right. Considering that the prices displayed or initially discussed are a little over the average selling prices, do not hesitate to ask if the price is negotiable. If it is, the vendor will say so, and you can bargain to your heart's content. In the end, we should remember that these sellers earn a living through their sales, and we should not overdo the bargaining just for the fun of it.
4. Ditch The Fancy Eateries - Go Local!
Pizzas, Burgers, Pasta, Fries. We eat all of these in our hometowns as well. It could be that we're dining in, taking out, or even ordering online. While you're on vacation, looking for and eating in restaurants or fancy eateries that serve the same food we usually eat is not the best idea. It may feel comfortable to do so, but you'll be missing out on the mouthwatering local delicacies, and it costs SO MUCH more!
Many websites list eateries and restaurants that serve the best local dishes. These listings often have an average spending amount per person and hundreds of reviews for you to read through. While planning a trip, you can use these websites and make a solid budget for your trip. Bonus point - you won't have to waste time looking for places to eat while travelling! Just refer to the list!
You can explore the region as you taste their food, meet the people, and indulge in their culture. It is a great way to make memorable experiences and unforgettable travel experiences.
4. Never Forget Cash!
This one's important. Paying in cities is not so much of a problem. But when you're travelling to rural or unexplored areas, it's not easy to find a functioning ATM!
Online payments are slowly getting popular in tourist places, but it is always safe to carry a little more cash than you think you will need. It could be a homestay, a small local snack centre, or even a market - cash is necessary while travelling in India.
With carrying cash comes the responsibility to keep it safe. We suggest that you divide the money and store it in different places- and not all of it in your purse. There's a chance of loss or theft, and it's better to be safe than sorry. Purses, backpacks, suitcases, make-up pouches, socks, mobile phone covers are a few places you can stash your money.
5. Travel in Groups
"The more, the merrier" is certainly valid when it comes to having fun! Ask your buddies, cousins, neighbors, or even your social media friends out on that trip you're planning. Everyone won't agree, but you should get as many to come with you as possible.
While solo trips are all the rage these days, they're not cheap. Travelling in a group will reduce the cost by 30-40% of what you spend when you're by yourself! You can share the rent of a minibus and avail group discounts at museums or adventure parks.
Renting a villa is the best way to enjoy the group trip together and not miss out on luxury. Safety is less of a concern when you're in a pack. You can share all the new experiences with your co-travelers and cherish the memories later in life!
While you keep these tips handy, don't forget the most important Budget Travelling Tip - Planning. Whatever you do, planning a trip will help you narrow down a budget and not overspend. Planning can include everything from booking the tickets and stays in advance to listing restaurants and eateries. Skipping that Uber and using public transport will not only support the locals but also get you the most authentic recommendations for off-beat spots.
Do you have any more tips for travelling with a budget in India? Do let us know in the comments! Subscribe for more travel-related content. Don't forget to visit Shop Ghumakkad to get the biggest discounts on travel apparel and accessories!
Happy Travelling!
---